Irrigation Installation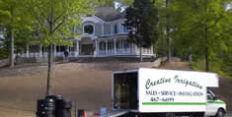 We will professionally design, install and service your sprinkler system using the finest irrigation products in the industry. Installation can be done in one day, with minimal disruption to your lawn.
Drip Irrigation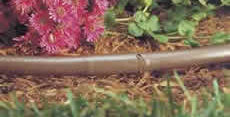 Drip irrigation systems can save time, water and fertilizer; while protecting delicate plants, flowerbeds, vegetable gardens, , shrub areas and more.  Drip irrigation allows water to slowly drip to the root of plants, either directly onto the root zone or onto the soil surface.
Commercial Irrigation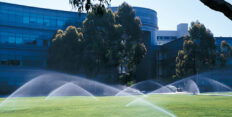 A well-designed commercial irrigation system can save water, and time, while maintaining a visually appealing landscape.  Creative Irrigation specializes in commercial irrigation design and installation for athletic fields, corporate buildings, parks, apartment complexes, golf courses, and more.